Fancy sharing?
Mother's Day is an opportunity to spoil your mum, and the right gift can make her feel extra special. We've put together a list of some of the most luxurious gifts on the market, so that this Mother's Day, she feels like the luckiest mother in the world.
Pearls and Jewels
Bloom Earrings, Kailis
You can't go wrong with these elegant yellow gold drop pearl earrings from Kailis. Boasting a satin finish and a timeless floral design, each earring possesses a 13mm Australian South Sea Pearl and a delicate diamond heart. Kailis Bloom Earrings are priced at AU$4,995.
Diamond Vine Circle Pendant, Tiffany & Co
If your mum's eyes light up at the sight of a little blue box then don't look past the exquisite Tiffany & Co pendant necklace. Sitting on a 16 inch rose gold chain, the 18 karat rose gold pendant is intricately encrusted with a glittering combination of round brilliant and marquise diamonds. The Diamond Vine Circle Pendant is priced at AU$8,350.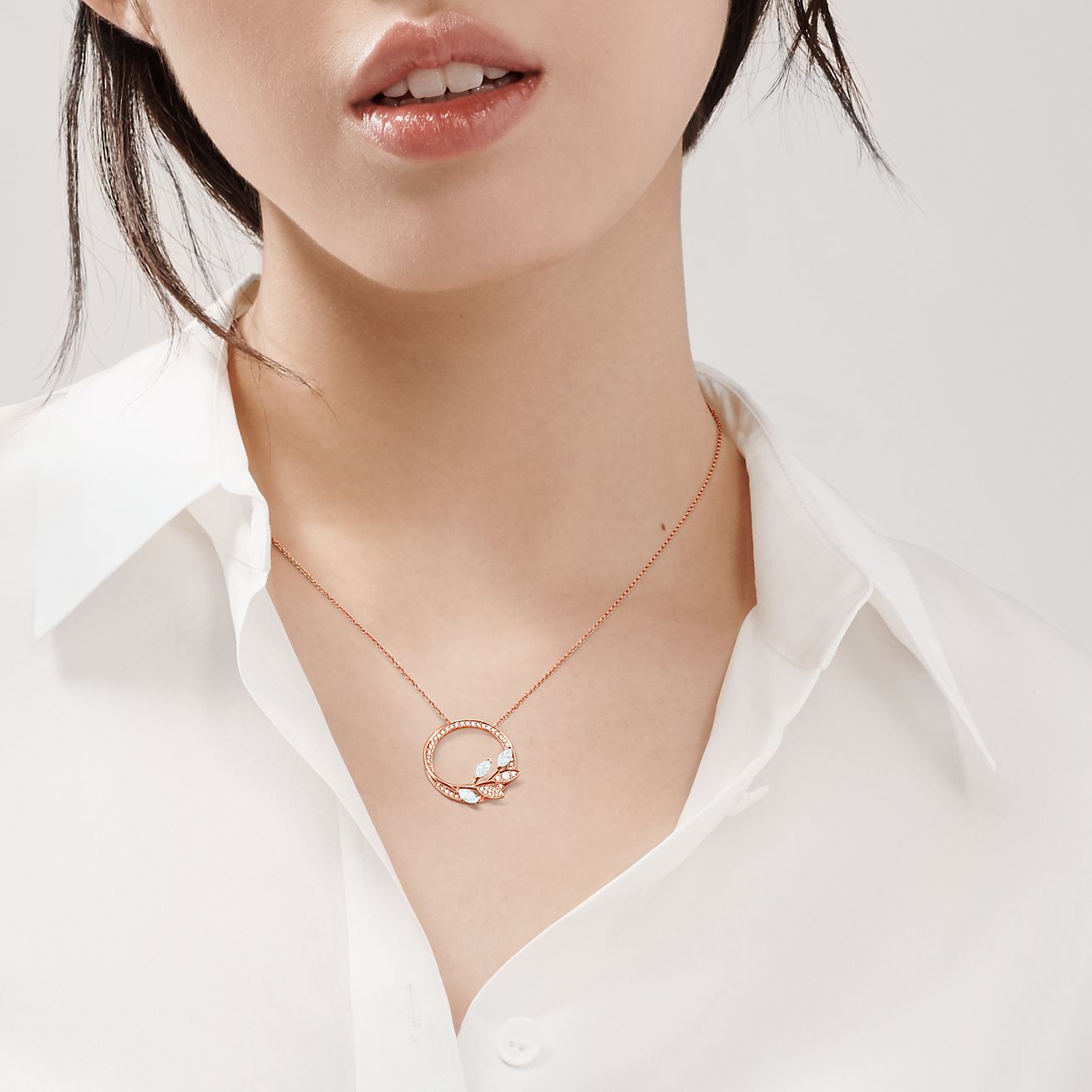 White Gold Diamond Tennis Bracelet, Mazzucchellis
This stylish Mazzucchelli's tennis bracelet is sure to make your mum the envy of all of her friends. Sparkling with one carat of round brilliant diamonds, the jewels are claw set onto a nine-carat white gold band and secured with a subtle tongue and groove clasp. The White Gold Diamond Tennis Bracelet is priced at AU$1,999.
Pearl Cage Pendant, Linney's
If your mum prefers the minimalist look then you might want to consider Linney's Pearl Cage Pendant. Made in your choice of white, yellow or rose gold, the pendant encases an enchanting Australian South Sea Pearl in an 18 carat gold cage. Handcrafted in Linney's Western Australian studio, the Pearl Cage Pendant is priced at AU$1,750.00.
Heart Clasp Snake Chain Bracelet, Pandora
This statement piece from the Pandora Moments collection is guaranteed to be a hit with almost every mum. Utilising the brand's iconic snake chain, the bracelet is hand-finished in 14 carat gold and secured with a pretty heart-shaped clasp. The Heart Clasp Snake Chain Bracelet is priced between AU$2,499.00 – AU$3,299.00.
Candles and Diffusers
La Rose, Maison Balzac
La Rose is inspired by Maison Balzac founder, Elise Pioch's childhood memories of her grandmother's rose filled home in the south of France. The soy wax candle is made with a gentle blend of tea rose, violet leaf, rose geranium and musk, to create a uniquely feminine scent. The 300 gram candle offers 70 hours of burn time and is priced at AU$69.00
Ode to Women, Glasshouse Fragrances
Released as part of Glasshouse Fragrance's special mother's day collection, the Ode to Women scent uses notes of cashmere essence, wild lavender and musk to create a warm, oriental fragrance. The limited edition scent is available to purchase both as a candle and as a fragrance diffuser. Ode to Women is priced at $54.96.
Fico di Amalfi diffuser, Aqua di Parma
If your mum is missing her regular holidays in the Mediterranean then why not bring the scents of her favourite coastline to her with Aqua Di Parma's Fico Di Amalfi diffuser. Inspired by the soft scents of the Mediterranean landscape, the Fico Di Amalfi diffuser evokes the gentle notes of fig trees and olive groves. Packaged with black rattan reeds, the Fico Di Amalfi diffuser is priced at AU$114.41.
Fragrance Gift Set, Lumira
This luxury two-piece Lumira gift set includes a full-size candle and a matching perfume oil. Offering a more personalised touch, Lumira allows you to choose your own preferred scent from a collection of six of the brand's most popular fragrances, including Persian Rose, Tuscan Fig and Balinese Ylang Ylang. This way, you can choose a scent that you know your mum will love. The Lumira Fragrance Gift Set is priced at $120.
Wild Bluebell Scent Layering Trio, Jo Malone
Jo Malone's Wild Bluebell Scent Layering Trio consists of three alluring scents specifically curated for pairing. Containing 30ml of Wild Bluebell Cologne, 9ml of English Pear and Freesia Cologne, and 9ml of Tuberose Angelica Cologne Intense, the scents can be used on their own or together. The Wild Bluebell Scent Laying Trio is priced at $145.
Beauty and Skin
Si Eau De Parfum Mother's Day Gift Set, Armani Beauty
This gorgeous Armani Beauty Mother's Day gift set is a tribute to modern femininity. Containing a 100 ml Si Eau De Parfum spray, 75 ml moisturising body lotion and 75 ml perfumed shower gel, this three-piece set will ensure your mum feels completely pampered on her special day. The Si Eau De Parfum Mother's Day gift set is priced at AU$230.
Ultimate Divine Collection, L'Occitane en Provence
In L'Occitane en Provence fashion, the Ultimate Divine Collection is filled with a collection of luxuriously indulgent products. All from the anti-aging immortelle divine line and packaged in the brand's signature gift box, the gift set contains a 50 ml cream, 125 ml foaming cleanser, 30 ml reset serum, and deluxe facial roller. The Ultimate Divine Collection is priced at AU$245.
The Ardent Nomad, Aesop
If your mum is devoted to city living then she may appreciate Aesop's new gift set. The Ardent Nomad set contains an anti-oxidant rich trio of parsley seed-based skin care designed for city dwellers and pollution affected skin. Packaged in recycled paper pulp wrapping, the unique gift set consists of a cleanser, toner and hydrator. The Ardent Nomad is priced at AU$195.
Absolue Beauty Box Mother's Day Set, Lancome
Packed full of indulgent skin care products from Lancome's Absolue line, this golden gift set will have your mum glowing from the inside out. The Absolue Beauty Box Mother's Day Set contains a 60 ml soft cream, 50 ml precious cell rose essence, 5ml Oleo serum, 15 ml precious cells rich cream, 15 ml cleansing oil gel, 5ml eye cream and a sultry golden cream sheet mask. The gift set is priced at AU$535.
Pleasures, Estée Lauder
This three-piece Mother's Day gift is guaranteed to put a smile on your mum's face. The gift set contains three beautiful products from Estée Lauder's Pleasures line. All scented with a delicate floral blend of lilies, white peonies, jasmine and baie rose, the set includes a 100 ml Eau de Parfum Spray, 75 ml body lotion and a 6 ml Eau de Parfum travel spray. The Pleasures gift set is priced at AU$165.00.
Homewares
Cast Iron Casserole Pot , Le Creuset
This iconic French casserole pot is a necessity for any home chef. Despite looking pretty, the hardy cast iron pot can be used both in the oven and on the stove. Perfect for cooking delicious strews, roasts, soups, casseroles and bakes, the pot is available in over 20 of Le Creuset's signature hues including shell pink, marseille blue, cerise and a classic white. Le Creuset's Cast Iron Casserole Pot is priced between $320.00 – $1,100.00, depending on size and shape.
Butterfly Bloom Teaware Set, Wedgwood
If your mum is a lover of classic tea sets then she will love Wedgwood's whimsical Butterfly Bloom collection. Inspired by patterns found in the Wedgwood Archive pattern books, the fine bone china tea set design showcases a soft blend of traditional English and Oriental blooms and butterflies. A tea cup and saucer from the Butterfly Bloom collection costs AU$129 per set, and a four piece plate set will cost AU$299.
COBRA Candleholder Set, Georg Jenson
If your mum loves contemporary interiors and bold designs, then she will adore this piece Georg Jenson candleholder set. Taking inspiration curved shape of a rearing snake, these 18 karat gold plated stainless steel candleholders are an incredibly stylish centrepiece for any home. The Cobra Candleholder Set is priced at AU$424.
Ocean Reef Oyster Shell Jewel Bowl, Michael Aram
This dramatic statement piece is part of Michael Aram's Ocean Reef Collection. Inspired by the beauty and tranquillity of the ocean, the bowl is made with nickelplate and the stunning colours of amethyst enamel. The Ocean Reef Oyster Shell Jewel Bowl is priced at AU$525.
Astronomici Tea Cup Set, Fornasetti
This set of six hand-decorated porcelain teacups is part of Italian designer brand, Fornasetti's exquisite Astronomici line. Bearing gold accents and intricate zodiac designs, the tea cup set will satisfy any faithful Fornasetti collectors. The Astronomici Tea Cup Set is priced at $1950.
Luxurious loungewear
Chunky Fifi Crew Neck Cashmere Sweater, Alessandra
Perfect for lounging around the house, your mum will love snuggling into this extraordinarily soft sweater on chilly winter mornings. The Alessandra sweater is made from 100% cashmere, boasting a chic dropped shoulder and flattering boxy fit. The sweater is available in a range soft colours, including water blue, walnut, navy, lime and black, and is priced at $399.
Slipsilk Robe, Slip
Made with the same hydrating and anti-aging long fibre mulberry silk as Slip's other popular products, this ultra luxurious robe is a glamorous edition to any woman's wardrobe. The Silk-slip robe features a sultry wrap-around design with an adjustable slip-silk waist tie and is available in seven different shades. The Slipsilk robe is priced at $500.
Capri Silk Set, Jasmine and Will
Any mum will love this pretty silk pyjama set from Jasmine and Will. Featuring a long-sleeve shirt and straight-leg pants with internal French seams, these pyjamas combine comfort and sophistication. Available in the classic Della Robbia Blue, the Capri Silk Set is priced at $359.00.
Rayne Cashmere Shawl, Jac + Jac
Keeping your mum warm and stylish this autumn, the Jac and Jac's Rayne Cashmere Shawl is hand-crafted from luxuriously soft cashmere. Your mum can choose how she wears the shawl, with the option to be snugly wrapped around her neck or stylishly draped across her shoulder. The Rayne Cashmere Shawl is available in both black and beige and is priced at $360.00.
Hudson Slide, Viktoria & Woods
Crafted in Italy, these fashionable slides are bound to become your mum's favourite pair of shoes. Ideal for wearing around the house, the Viktoria and Wood's slides feature a comfortable crossover design, plush shearling and a padded Italian nappa leather insole. The Hudson Slides are priced at $390.
Related Posts