Fancy sharing?
Ken Done is seen as one of Australia's most famous artists and is recognised for his bright paintings which can be found in art museums around the world.
Done values free and unrestrained artistic expression. He once said, "In the times in which we live it is far too restricting to say that art can only be found in art galleries and not touch people's everyday lives…I want to use any means that are necessary to communicate to people what I feel about things. There are no rules. And if there are rules, then you may as well break them."
With pieces that imply an almost childlike innocence and naivete that is both refreshing and enchanting, Done's artwork has become hugely popular both within Australia and across other parts of the world. Done's art favours the sensual – he creates art that can be experienced, taken in with the eyes and savoured. He encapsulates the spirit of Australia in art – it's colourful, vibrant, fun, open and exciting.
Done has a truly distinctive artistic style which makes his work instantly recognizable for people around the world. With a signature use of strong, fresh colours and a simple, straightforward style of painting, Done's artwork comes across as fun, exciting and thoroughly enjoyable.
A range of limited-edition prints is available for purchase on Done's website, with each piece being hand-signed and numbered by the artist himself. The selection includes both his infamous range of artwork focused on Australian landmarks as well as a range of other art pieces.
1. Ultramarine coral head, 2018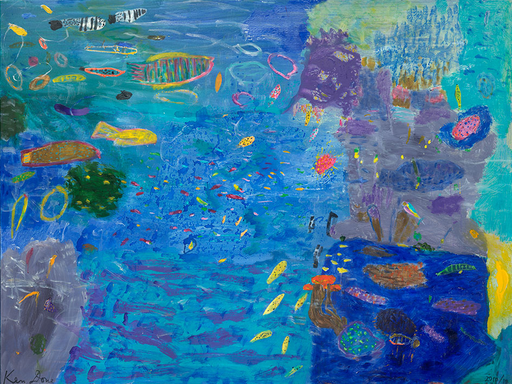 2. Sunday sailing, 2016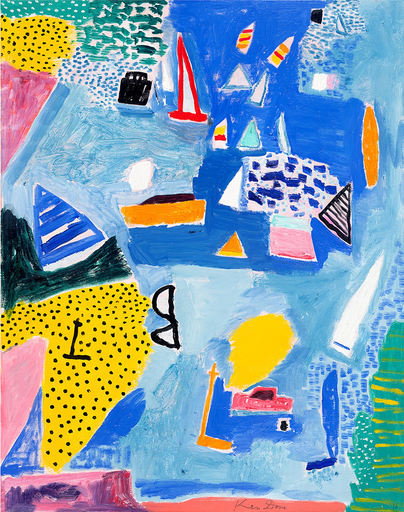 Among the simple, vibrant images of different sights in Australia, you'll find his popular Postcard from Sydney from 2013, Harbour Night from 2015, Sydney Opera House V from 1995 and Sydney Night from 1984. The pieces all represent some of Done's home city of Sydney's most well-known sights and landmarks.
Some of Done's pieces also demonstrate the incredibly diverse landscapes in Australia. Done's homeland has large cities and urban cityscapes like his popular artwork based on Sydney, but it also has a huge variety of different natural environments across the country. Done's artwork celebrates this diversity with his pieces Outback from 2018, Walking on Lake Eyre from 1997 and Uluru from 2004.
Done also takes inspiration from Australian life, beach, sea life and nature. Among the wide variety of prints of his artwork, you'll find celebrations of various types of scenes related to marine life and outdoor pursuits. His pieces Ava's Reef from 2016, Ultramarine Coral Head from 2018, Dive 4 from 2019 and Beach and Sailing from 2014 all display this interest in sea life beautifully.
All the prints available for purchase on Done's website flaunt his particular style as a painter. With his signature flair for vibrant, bright colours and a fresh expression, Done celebrates all aspects of Australian life in his paintings.
3. Ava's Reef, 2016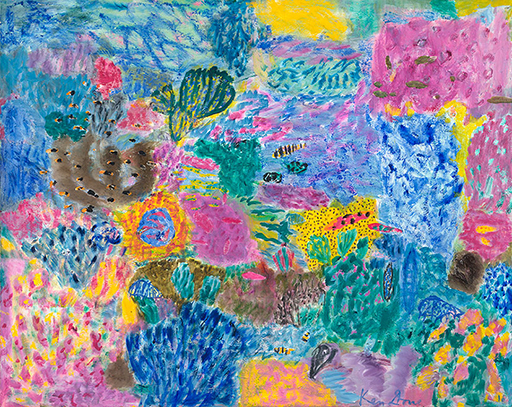 4. Beach, 1985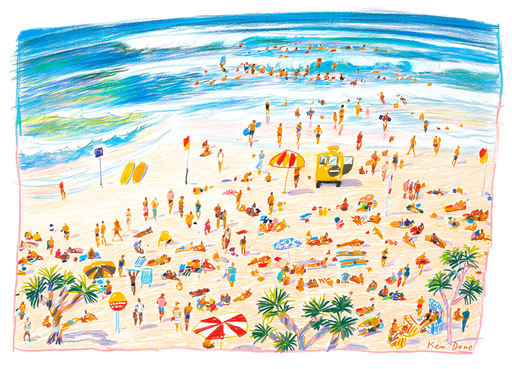 5. From the Cabin, 1988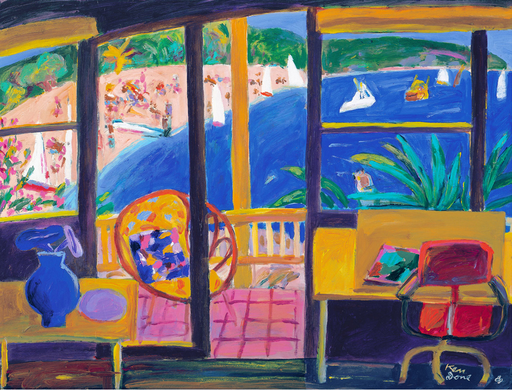 6. Waiting for lunch, 2005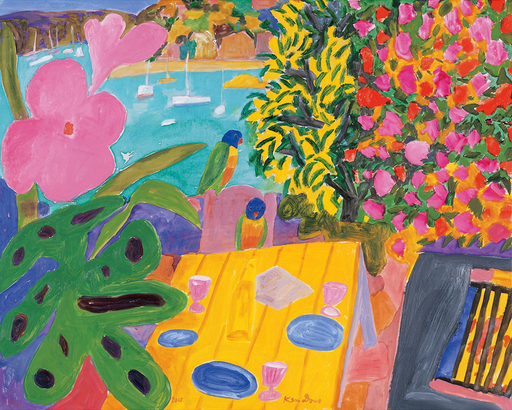 7. Walking on Lake Eyre, 1997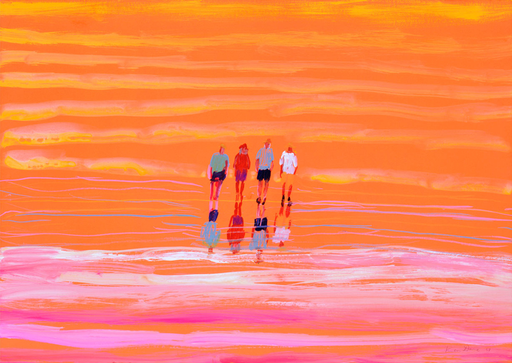 Related Posts