Fancy sharing?
According to the latest statistics revealed in The Australian's Richest 250 List, these are the ten richest people in Australia.
1. Gina Rinehart
Net Worth $36.88 billion
The executive chairman of Hancock Prospecting is the richest person in Australia with an estimated net worth of $36.38 billion, rising from $16.25 billion last year. Rinehart took over her late father's mineral extraction and exploration company in 1992, when the company was suffering from severe financial difficulties. Today Rinehart earns most of her fortune through the company's iron ore and coal projects, notably the Roy Hill mining project. Rinehart also owns a portfolio of cattle stations across Australia, making her Australia's second largest cattle producer.
2. Andrew Forrest
Net Worth $13.06 billion
Former CEO and current executive chairman of the Fortescue Metals Group (FMG), Andrew "Twiggy" Forrest has been named the second richest person in Australia. In 2021, Forrest's net worth has increased from an estimated $13.06 billion last year, to almost $29.61 billion. The increase can be attributed to a $3 billion dividend from FMG, as the company's value has more than doubled. While focusing on his two charity foundations, The Minderoo Foundation and Walk Free Foundation, Forrest is also attempting to turn FMG into a green energy powerhouse, with an aim to produce steel in Australia.
3. Mike Cannon-Brookes
Net Worth $21.99 billion
Mike Cannon-Brookes is the co-founder of Sydney collaboration software company, Atlassian, and has an estimated net worth of $21.99 billion. Cannon-Brooke's fortune has significantly increased since last year, when it was an estimated $12.73 billion. Atlassian's success has seen the company make customers of renowned organisations including, NASA, Tesla and SpaceX. Cannon-Brooke's latest investment was a minority stake in the NBA Team, Utah Jazz, which he bought late last year with Qualtrics cofounder Ryan Smith.
4. Scott Farquhar
Net Worth $21.95 billion
Representing the other half of Atlassian, Scott Farquhar is the fourth richest person in Australia with an estimated net worth of $21.95 billion. Similar to business partner Mike Cannon-Brookes, Farquhar saw a substantial increase in his fortune from last year's estimated figure of $12.54 billion. Cannon-Brookes and Farquhar are neighbours in Sydney, where they own the most-expensive and second-most expensive houses in Australia.
5. Anthony Pratt and family
Net Worth $21.27 billion
Executive chairman of Visy Asia-Pacific and owner of Pratt Industries, Anthony Pratt, boasts an estimated net worth of $21.27 billion, increasing from last year's estimated figure of $16.95 billion. Founded by Pratt's grandfather in 1948, the packaging and recycling business, Visy Asia-Pacific, is Australia's biggest private company. While Pratt's second business, Pratt Industries, is the the largest U.S manufacturer of corrugated cardboard. Pratt's sisters, Fiona Geminder and Heloise Waislitz, are also billionaires and each own their own significant stakes in the company.
6. Harry Triguboff
Net Worth $17.2 billion
With an estimated net worth of $17.2 billion, real estate developer, Harry Triguboff, claims the title of the sixth richest person in Australia. The founding and managing director of Meriton, was one of the first Australian real estate developers to see the potential of high-rise living. Over the course of his career, Triguboff has put up more than 75,000 apartment buildings around Australia. Driven by the current Sydney demand for real estate, Triguboff's net worth has increased by more than $2 billion since last year's report and only continues to rise.
7. Hui Wing Mau
Net Worth $10.15 billion
Founder and chairman of Shimao Property Holdings, Hui Wing Mau, has an estimated net worth of $10.15 billion, rising by almost $1 billion since last year. The Chinese-Australian entrepreneur began his career as a textile factory worker before becoming one of the biggest property developers in China. Currently based in Hong Kong, Wing Mau has projects in over 80 Chinese cities and is the second largest shareholder Hong Kong-headquartered financial services business, in Mason Financial Holdings.
8. Clive Palmer
Net Worth $9.76 billion
Businessman and politician, Clive Palmer, became a billionaire in 2019 when his company, Mineralogy, benefitted from a flow of iron-ore royalties. Palmer currently has an estimated net worth of $9.76 billion, following a significant increase from last year's estimated $4.5 billion. Palmer founded Mineralogy in 1984 and has since acquired a substantial portfolio of iron-ore, thermal-coal and hydrocarbon assets, reportedly earning around $1 million a day in royalties from a deal made in 2006 with CITIC.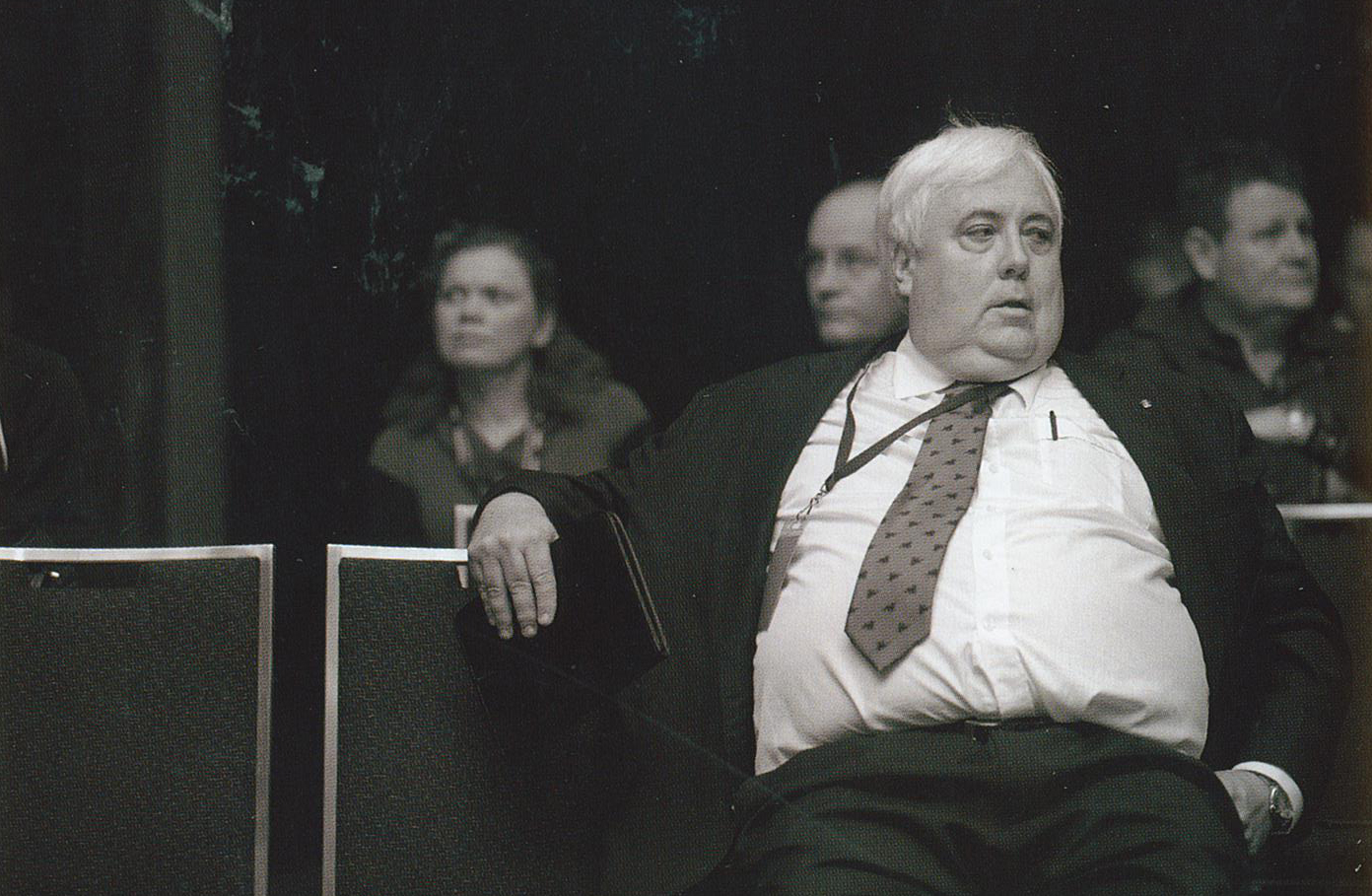 9. Frank Lowy
Net Worth $8.7 billion
Frank Lowy is a Australian-Israeli businessman, holocaust survivor and former chairman of the global shopping centre company, Westfield Corporation. Lowy's estimated net worth has steadily risen from $8.7 billion last year to $8.82 billion this year. In 2018, Lowy participated in Australia's largest takeover deal and sold Westfield Corporation to a Franco-Dutch company for $16 billion. Lowy also runs his family investment house, Lowy Family Group and is the founder of Australia's leading foreign affairs think tank, The Lowy Institute.
10. Kerry Stokes
Net Worth $7.26 billion
Australian businessman and chairman of Seven Group Holdings (SGH), Kerry Stokes, is the tenth richest person in Australia with an estimated net worth of $7.26 billion, up from a figure of $6.56 billion last year. SGH owns the caterpillar mining equipment franchise, Westrac, and is one of the biggest shareholders in Seven West Media. Seven West Media is one one of the largest broadcasting and publishing corporations in Australia, owning the Seven Network and The West Australian newspaper. Kerry Stokes also owns his private company, Australian Capital Equity.
Related Posts