"Cars are not a suit of clothes; cars are an avatar. Cars are an expansion of yourself: they take your thoughts, your ideas, your emotions, and they multiply it."

BMW Designer Chris Bangle
BMW's M Division has long since been a staple of European luxury and engineering, bettering the palettes of Western drivers one trip at a time. There was no playing around when it came to the M-series models before the turn of the millennium: sweeping top lap times at the Nürburgring Nordschleife — eventually taking home six titles by 1975.
Years later into the late-80's and early-90's, a parked BMW was a solidified signifier for being an automotive auteur. The car makers noticed that there was more to see in the consumer's hands than a top-speed lap time after all.
Maybe it was the trendy neighbour on your street who had one, your second-cousin who jet-setted on deals during the 'dot com boom' (you could tell when he came to visit because of the revving engine that boomed down the street), or one of the mysterious European ex-pat classmates you came across during high school (they probably also showed you Nena's 99 Luftballoons before MTV and Rage beat it to death).
It's further into the future now. Presidencies and Prime Ministers have come and gone. You carry a supercomputer in your pocket and you Uber more than you drive (driving is for pleasure now, not transport). But you never secured that elusive German engineered banshee of the road. You didn't have the chance to rev an M-Series at high speeds down highways and beach sides. But BMW is tantalising you one more time as we revolve in 2020.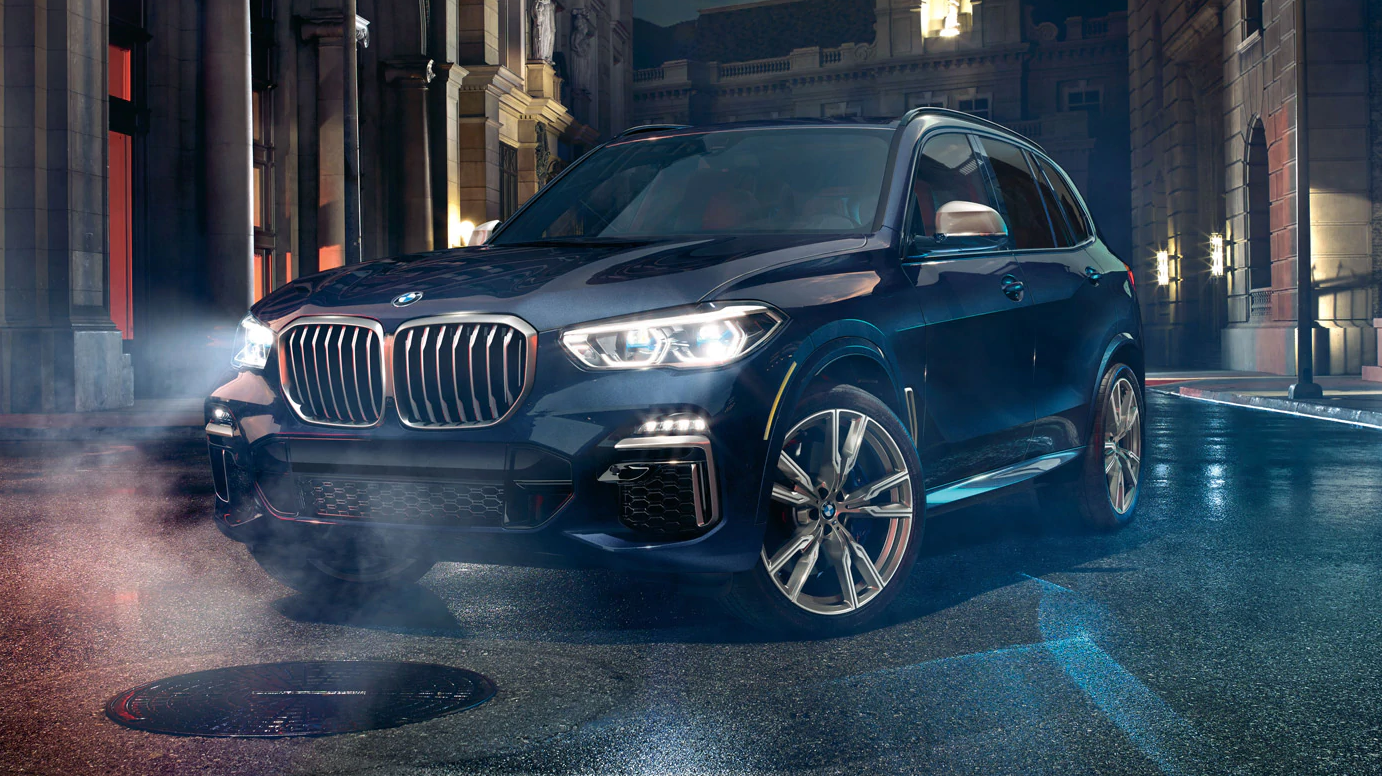 BMW's third generation of its SUV coupes is hitting roads this coming year: the BMW 2020 X5 M-6 Series. Although the German professionals prefer to call it an 'SAV' (Sports Activity Vehicle).
Enough with the nostalgia-trip and sales pitch though, what is actually new with this release? For starters, this model hits the pavement much faster than previous X5 choices.
The engine doesn't disappoint, as usual, boasting a twin-turbo 4.4-liter V-8. It's no doubt that this model wraps up luxury woo-ing speed and all the space needed for a modern family (or sole partner). Jamming the accelerator on this model can spin your tyres up to its peak power of 6000 rpm.
Speeds ranging between 1800 and 5860 rpm will push the engine to hit 553 lb-ft of torque — meaning you don't have to rev too hard. But showing off at a red light will make passersby mistake you beamer for the MGM Lion.
Choices with the new X5 offer both rear-drive and all-wheel drive. Pair this with M Sport exhaust, bigger brakes, and a sportier suspension — your neighbours will HATE you.
Although competitors on the market can muster up marginally more horsepower than it, it's obvious before you even step into the car that luxury is taking up some space in the boot.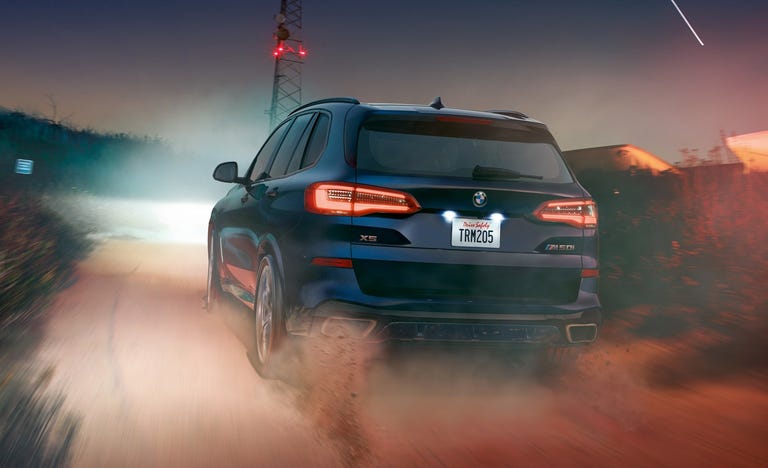 Luxury comfort
Forget about fumbling wires to the back seat to charge your phones, this chariot sports a wireless phone charging option and its own Wi-Fi hotspot (never miss a gram).
Falling asleep in the passenger seat of this car might trick you into thinking you're on a jet. High-end materials cabin line the interior and an optional third row sits in the back, waiting to be used for the weekends.
Seats are power-adjustable, massaging, and heated. Look above you'll notice the sunroof, and to your front are dual-zone climate control heating and cooling options cosying up next to the 12.3-dual-inch displays.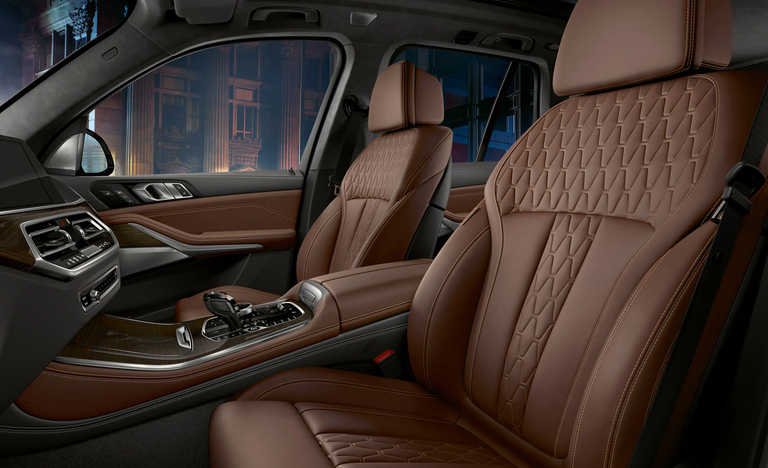 Look further into the car's bag of tricks and you'll find memory seats, a power rear liftgate, rain-sensing windshield wipers, and customizable ambient lighting. In a rush? You can remote start the car. Getting home late? Automatic soft-close doors. You can even choose to cool or heat your beverages in the drink holder.
If you want to go the extra mile in comfort, splashing an extra $6000 on the purchase can net you a Bowers & Wilkins surround-sound audio system with diamond-domed tweeters.
If you're looking at an SUV, obviously you're interested in space. Car and Driver ran a test and found room for 26 suitcases from the driver's back to the boot. The boot also sports the long-running BMW choice of a split-tailgate design. Meaning loading luggage is easy as closing the door.
Speaking of space, even the car's dashboard is innovative. The digital design of the sleek-screened control panel allows you to integrate satnav directions alongside your speed and rev-count. Distractions no more.
Display quality is next-level on the dashboard as well. Colours pop like a Rothko.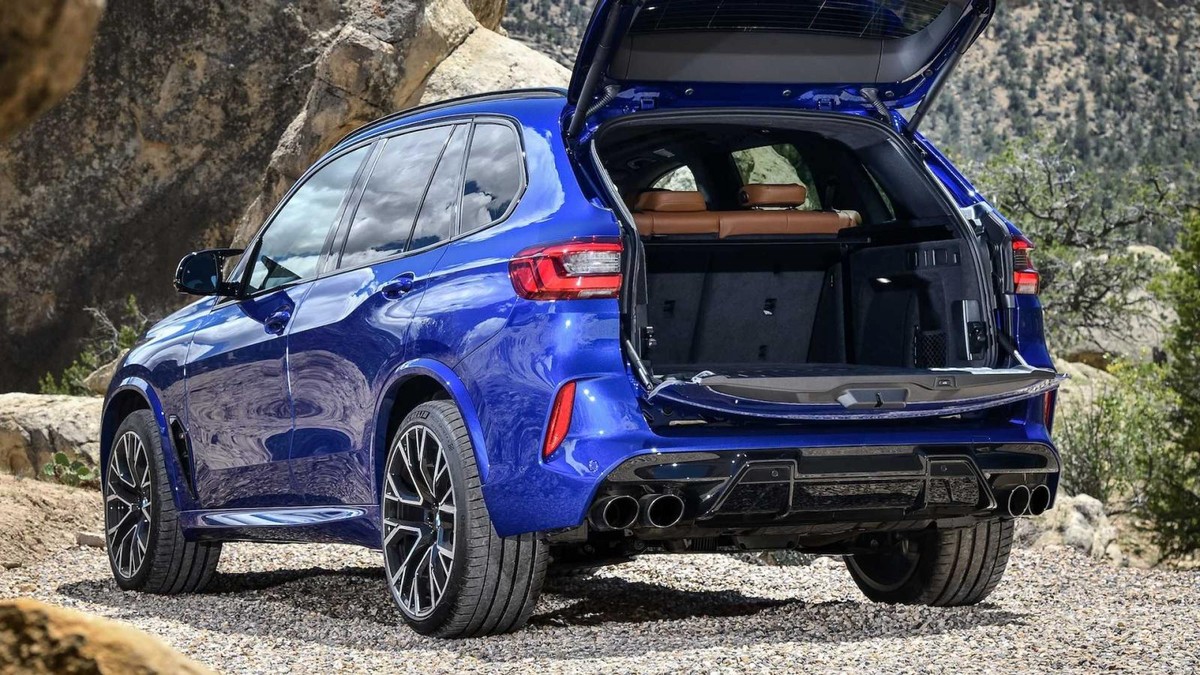 Let's talk price
You've got four tiers when it comes to buying the X5 M-6.
sDrive40i: $88,307
xDrive40i: $91,560
xDrive50i: $113,569
M50i: $122,402
If money is an issue, the xDrive40i is your best option to throttle speed and comfort while saving some bank. It sports a 0-100 km/ph time of 4.8 seconds. This version features the all-wheel drive option and still comes out on top of competitors in saving you money.
Although, if you want front-and-rear heated seat options, it'll cost you shy of $900 in add-ons. The full package will then cost you over $3385 to see the car's full potential — including four-zone automatic climate control, SiriusXM satellite radio, remote engine-start capability, the wireless phone charging, and Wi-Fi hotspot.