Large-cap Rio Tinto (RIO) will spend AU$2.19 billion to extend North America's darling copper project for operations until 2032
The Kennecott project in Utah employs 1900 workers and supports an additional 11 000 workers in the industry
The latest in funding, which will span over six years, amounts to a total AU$7.3 billion in cash pumped into the project since 1989
According to Rio's Chief Executive, Kennecott has been supplying up to 20 per cent of North America's copper and will now give up to an additional one million tonnes of the product
Shares in large-cap Rio Tinto have fallen 2.66 per cent today, valued at $94.44 each
Mining king Rio Tinto (RIO) will spend A$2.19 billion over the next six years to extend copper operations in Utah, until 2032.
The U.S. "Kennecott" copper project will undergo the additional funding starting in 2020 — amounting up to AU$7.3 billion in cash pumped into the project since 1989.
Rio said today the investment will extend strip waste rock mining and support infrastructure development. These upgrades are part of an initiative to mine out a new ore body that could deliver up to one million tonnes of refined copper.
"This is an attractive, high value and low-risk investment that will ensure Kennecott produces copper and other critical materials to at least 2032," Rio Tinto Chief Executive Jean-Sébastien Jacques said.
"The outlook for copper is attractive, with strong growth in demand driven by its use in electric vehicles and renewable power technologies, and declining grades and closures at existing mines impacting supply."
Utah's own Governor Gary Herbert made an official statement in response to the mining industry boost by Rio.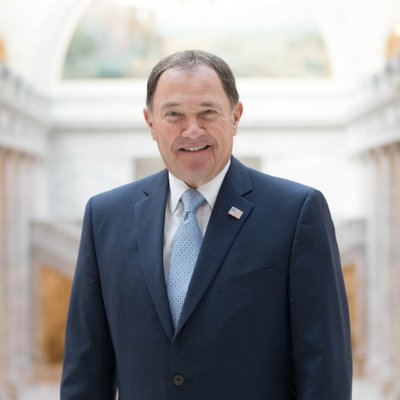 "This significant investment will continue to fuel economic growth and employment for many years," he said.
"I am grateful to Rio Tinto for continuing to invest in Utah. They have shown commitment to business in our state, and we are grateful to them for being upstanding corporate citizens in our community."
According to Rio's Jean-Sébastien, Kennecott has been delivering almost 20 per cent of the country's copper.
"North American manufacturers have relied on high-quality products from Kennecott for the past century and this investment means it will continue to be a source of essential materials into the next decade," Jean-Sébastien said.
In addition to copper, Kennecott has been a long-time producer of gold and silver in North America.
The 95,000 acre project holds one of the world's most advances smelters for copper and precious metals. This is reportedly one of three smelters of its kind in North America.
Kennecott currently employs 1900 workers with and inadvertently supports another 11 000 staff in the mining industry.
Shares in large-cap Rio Tinto have fallen 2.66 per cent today, valued at $94.44 each.
RIO by the numbers