The pressure is on for Westpac Chief Executive Brian Hartzer after a whirlwind week of breaches and human rights concerns
The company, under allegations from the Australian Transaction Reports and Analysis Centre, has breached 23 million anti-terrorism and money laundering laws
Most shocking cases show transactions in South East Asia under the bank were used for sexual child exploitation and human trafficking
Those most concerned over the human rights issues are not letting CEO Brian Hartzer slink away too easily
In theory, charges on the bank could reach a maximum of $400 trillion — although unlikely
Precedent tells us anything above $700 million is likely, though
Shares in Westpac are trading down today by 2.22 per cent for $25.10 each
Allegations fired at banking conglomerate Westpac this week over breaches of money laundering and concerns of humans rights won't wash away.
On Wednesday, the Australian Transaction Reports and Analysis Centre (AUSTRAC) filed scathing claims against Westpac on breaches against anti-money laundering and counter-terrorism laws.
Perhaps the most damaging allegation is that Westpac failed to carry out due diligence checks on customers in South East Asia — resulting in a revelation over human trafficking and child exploitation claims.
Most shocking instances include the bank being used in payment for live streamed child sex shows.
The civil action case against the bank has racked up to over 23 million instances of breaches.
Reports indicate that 12 customers under the bank had specifically made transactions to pay for child pornography.
Chief Executive Brian Hartzer hastily released official statements the same day in response to the AUSTRAC allegations.
"We recognise these are very serious and important issues," he said in a media release.
"We are committed to assisting AUSTRAC and law enforcement agencies to stop financial crime."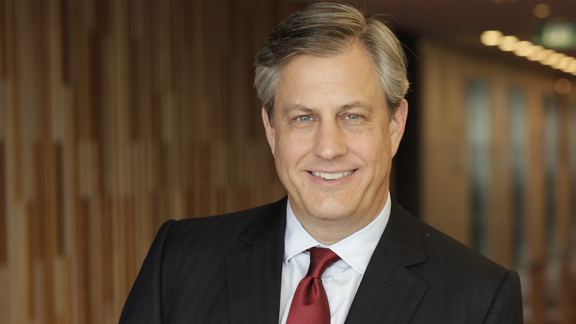 However, those concerned over the disturbing human rights issues at hand have not taken Brian's apologies to heart.
The pressure amounting from the allegations have bubbled over quickly, leaving Brian in the firing line.
As well, from AUSTRAC's official release, the governing body claims each penalty could be worth up to $21 million.
In theory, Westpac could see easily penalties into the trillions — a hypothetical maximum of $400 trillion. It is most unlikely the bank will pay anything near this however.
AUSTRAC's statement about Westpac is here: https://t.co/Uuh1L1Gtuz

"Westpac has contravened the Act on over 23 million occasions, each contravention attracting a civil penalty between $17 million and $21 million."

— Sabra Lane (@SabraLane) November 19, 2019
" [Westpac] should be taking this very seriously, reflecting on it very deeply…"

Australian Prime Minister Scott Morrison speaking to ABC this week.
Australian Prime Minister Scott Morrison added his comments to the controversy this week, staving away from federal jurisdiction and shifting responsibilities towards the bank's board of directors.
"These are things that the board and the management need to determine themselves," Scott Morrison said in an interview with ABC's AM radio program.
"It's not for the government to say who should be in those jobs or not, but they should be taking this very seriously, reflecting on it very deeply, and taking the appropriate decisions for the protection of people's interests in Australia."
"These are some very disturbing, very disturbing transactions involving despicable behaviour."
AUSTRAC vs. Commonwealth — what precedent can tell us
In June of last year, AUSTRAC slapped Commonwealth Bank with a $700 million penalty over charges of money laundering law breaches. This settlement was the product of a much lesser 53,700 breaches than Westpac's 23 million.
Previous Commonwealth Chief Executive Ian Narev left his post in the aftermath of the AUSTRAC smack.
Whether Westpac will pay trillions in dollars is up in the air, but the precedent tells us the bank should pay much more than $700 million.
From Westpac's Brian Hartzer, however, it seems he's less interested in fessing up to the issues at hand.
"These issues should never have occurred and should have been identified and rectified sooner," he said on Wednesday.
"It is disappointing that we have not met our own standards as well as regulatory expectations and requirements."
Shares in Westpac at one point degraded six per cent over the course of the week from last Friday's close.
After a slight recovery, shares in the bank are priced at $25.10 each.
WBC by the numbers