Almost every major corporation around Earth has its eyes on the land and sea using satellites, but what about using our ears?
Luxembourg based company Kleos Space has been listening from the star-speckled cosmos since 2017, using its unique approach with satellites to light up the sea's 'dark spots'
The technology aims to have successful applications in blocking maritime-based piracy and even illegal fishing by measuring activity off the coast
Today, the company received a highly prestigious research and development award with America's Air Force, which could earn US$1.5 million in funding over 27 months
We all know that space is a silent, dark but also star filled void that has spawned pop culture fanaticism, heroic travel, fear and conspiracy theories.
For us earthbound citizens who won't be on Elon Musk's trip to Mars or hitching a ride in his Tesla Roadster, we have our own ways of being connected to the great cosmos outside our backyard.
We use the satellites orbiting in space every day for the modern world. We navigate with Google Maps, watch television, make phone calls, check the weather and we spectate Nasa's Curiosity Rover sing Happy Birthday to itself.
But what about using our ears up in space? What can we hear from up above that could change our Earth?
Luxembourg based company Kleos Space posed this question back in 2017. The mission? To light up the Earth's dark spots when it comes to radio communications.
What's important to be found
"We're using satellites in a very unique way," Kleos Space CEO Andy Bowyer said earlier this month.
Andy highlights what the company is doing — hearing what is happening on Earth, rather than collecting imagery.
"We're observing Earth in a radio spectrum," he continued.
"This usage can indicate security issues, such as illegal fishing or coastline security problems,"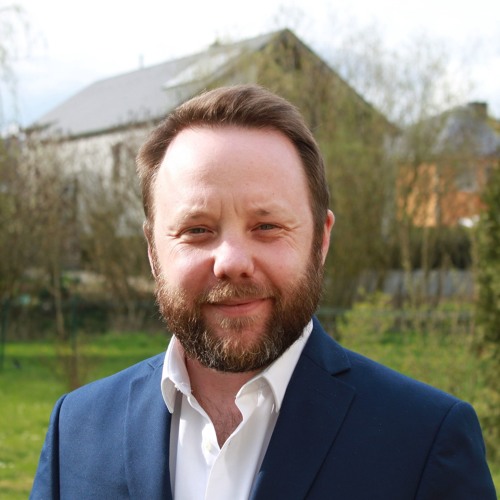 According to Andy, the coastal and maritime regions are under the most focus by the company.
"[Pew Foundation] estimates over 800 kilograms of fish is illegally fished every second of every day," he said.
"Very specifically we're focused on the 'dark part' of the maritime domain, which is estimated to be about 30 per cent of the maritime environment currently."
Seeing activity, or rather hearing it, with the Kleos Space technology is what Andy calls 'illuminating' those dark areas.
Kleos Space management also claims the technology has worth in providing defence against maritime piracy.
Leading the company's operations is Peter Round — a Royal Air Force Commodore-ranked alumni with expertise in defence, military affairs and has executive experience in America, the EU and NATO.
Kleos flies high
Today, the company announced major backing from America's Air Force.
Kleos Space, providing its technology through a data-as-a-service model, was awarded a 'United States Air Force SBIR Phase 1 Contract'.
The SBIR program, which stands for Small Business Innovation Research, is recognised as being highly competitive and accommodates for small businesses to engage in American federal research and development.
"Participation by Kleos in the SBIR program is a welcome opportunity for the company providing access to numerous Department of Defense entities," Kleos Head of U.S. Strategy Karyn Hayes-Ryan today.
This phase 1 development contract is slated for completion on October 23 this year.
Kleos will deliver a technical feasibility and financial sustainability report to the U.S. Air Force over the course of this year as part of the program.
Pending success, Kleos Space will see a gateway into a follow up phase of the program. Funding to be won through the program is valued up to US$1.5 million over 27 months.
Kleos Space is currently trading on the ASX, today valued at 30.5 cents per share in ia $32.52 million market cap.
KSS by the numbers